Bonnie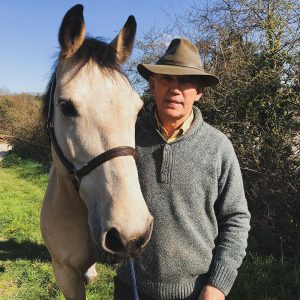 Bonnie is one of our favourite mares at Combe Hay Farm. She is an 8 year old lightweight cob who's very kind-natured and loves attention. She loves being photographed and enjoys her days grazing in the fields. When nobody is looking, Frank often feeds her a sugar lump or two!
Mocha
Mocha is a Percheron Cross who's first in and last out at feed times! She has a strong build and a kind nature, but she doesn't let anyone get in her way. Her coat changes colour slightly with the seasons, and she has had two foals, Cappuchino and Azera.
Summer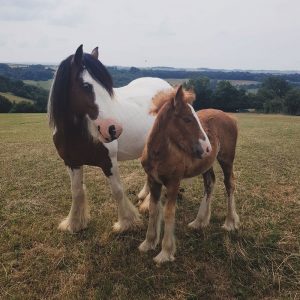 Summer is a skewbald (brown and white) cob. Her nature is very kind and gentle, and she's normally found at back of the herd – except at milking time when she gets impatient and likes to put her head over the milking shed door while she waits. Out in the fields, she enjoys rolling in the muddiest puddles, so she always needs a good brush down.